GENERAL AND COSMETIC DENTISTS IN CHATTANOOGA, TN 37411
Helping Patients Improve Their Smiles
At Peak Family Dentistry, we offer general and cosmetic dental services to help our patients have their best oral health and smile. We accept new patients at our dental office and offer new patient specials to help them receive quality dental care affordably. We understand that some patients may find it difficult to afford quality dental care, so we offer a number of options to help everyone fit the cost of their care into their budget. If you haven't been to the dentist in a while or if you'd like to request an appointment as a new patient and take advantage of our special offers for first-time visitors, please call our office at (423) 899-1948! Our dentist will give you a thorough oral exam to check for any potential problems in your mouth, as well as perform a professional cleaning to remove plaque buildup from your teeth. We will also suggest the best procedures to enhance your smile aesthetics. We look forward to meeting you soon!
Includes Dental Exam, Cleaning, And X-rays
GENERAL AND COSMETIC DENTISTS IN CHATTANOOGA, TN 37411
Quality Dental Care By A Compassionate Dental Team
General dentistry is the field of dental care that focuses on diagnosing, preventing, and treating diseases affecting the teeth and gums. The purpose of general dentistry is to prevent serious problems from occurring or to detect them early, so they can be treated before they cause serious damage to the teeth, gums, and bone structure. Most patients benefit from seeing a general dentist at least twice a year for a checkup and cleaning. Regular visits provide the dentist with the opportunity to catch problems while they are still small and easier to treat. These appointments also allow for more extensive cleaning than can be offered by a hygienist during a regular cleaning appointment.
Cosmetic dentists focus on improving the appearance of a person's teeth, mouth or smile. A cosmetic dentist can whiten a patient's teeth, replace missing teeth or make other improvements that improve aesthetics. Some cosmetic procedures even restore functionality to a damaged tooth. We offer a wide variety of cosmetic dentistry services to ensure our patients have the best smile possible. The most common cosmetic dentistry procedures we offer include teeth whitening, bonding, porcelain crowns, veneers, fillings, and implants. If you have any questions for us or want to schedule an appointment, please feel free to reach out to us today.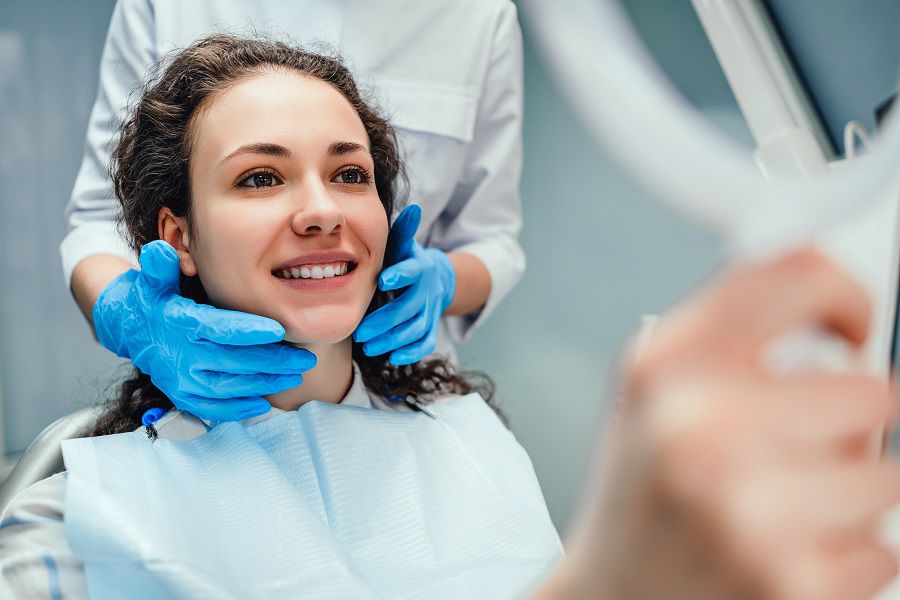 Improve Your Smile. Book An Appointment Today!
WE DELIVER QUALITY DENTAL CARE
"Patient, gentle, and respectful of your time and money. Brooklyn and Dr. Daniel were a great find."
-Kelly C.
Peak Family Dentistry Patient
READ MORE REVIEWS
Want To Improve Your Oral Health And Smile Appearance?